AACP OFFICER NOMINEES – 2022
(Nominees for each position are listed in alphabetical order by last name)
AACP PRESIDENT-ELECT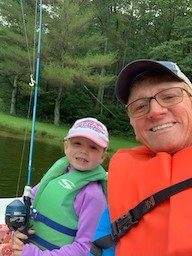 RAY QUEEN - Ray Queen is the Director at Camp Blue Ridge in Montebello, Virginia. Ray is Married with one son and has been in camp ministry for 22 years where I have served both the Florida and Potomac Conferences.
Camping has become my passion in life and working to help each of our camps become both ministry and financially strong is a goal that I would like to achieve. I love salt water fishing, golfing, and most anything outdoors with other people. 
---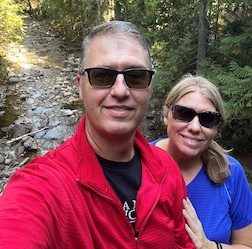 JEFF WINES - Jeff Wines is currently serving as the Camp MiVoden and Youth/Young Adult Director in the Upper Columbia Conference of SDA.  For sixteen years he has been involved with the camping ministry.  He is blessed to have a wonderful family, his wife Cathy, who is a Mental Health Professional, and two Sons Zak and Elijah.  In all of his spare time he enjoys family vacations, connecting with people, most music and sports (recently Pickle Ball) and a good Chai Tea Latte!  
Twelve years ago, when he first attended the AACP convention, he found the convention a wonderful relational and learning opportunity; "I must have talked to every director, at the time, that had any experience in running camp and asked, "how do I run camp?"  Since then he has found AACP to be a missional Jesus focused community of people that is supportive, "lives in my world", and understands "what I do".  He also said that he found that AACP has the ability, as an organization, to be supportive of the local camp ministry on an organizational level, which ultimate helps all individual camps.
---
AACP VICE-PRESIDENT FOR CONVENTIONS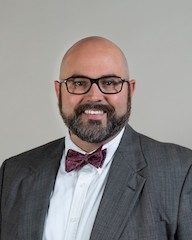 TODD CASEY - I am the Summer Camp Director of Laurel Lake Summer Camp for the Pennsylvania Conference over the past 3 summers, however, I have been full time in summer camp ministry since 2015. Some of my hobbies include shell collecting, anything to do with the ocean, as well as traveling to different countries. My wife, December, and I have been married for 13 years and just welcomed our first child, Coast into our lives July 8th of this year. God has truly been good to us and we are definitely proud parents. 
The reason I belong to AACP is because there is strength found there. Each year that we meet it is an opportunity for each of us to learn from each other in order to sharpen the camp ministry in our local context. In addition, AACP allows for lifelong friendships that enrich our lives throughout the year. Finally, AACP helps facilitate meeting of other people who are in your same profession so that if something comes up during the year, you can call someone and say, "hey, my boat is at the bottom of the lake, what should I do?!" Though if you do get that call, don't laugh like Rick Faber did.
---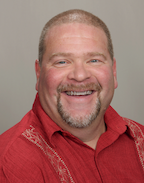 DENISON SAGER - Denison has been the Director at Camp Heritage in Missouri for the past 12 years and has worked there for 22 summers overall.  His involvement with AACP includes being a Union Representative and previously the Vice-President for Communications. He currently is serving as the VP for Conventions. Before entering youth ministry, Denison worked in education for 17 years.  His hobbies include travel, especially to Mexico, where he can practice speaking Spanish.  He is very proud of his family, which includes his wife, Jennifer; daughter, Denali; and son, Kenai.
---
AACP VICE-PRESIDENT FOR COMMUNICATIONS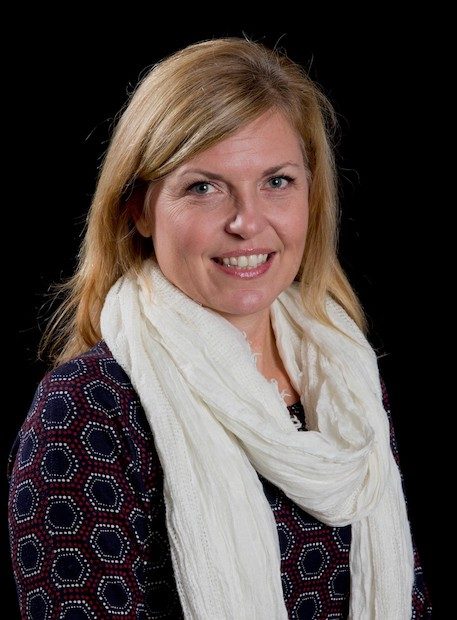 JULIE MINNICK - Julie Minnick is a 3rd generation Seventh-day Adventist, born and raised in Florida. Attending summer camp at Camp Kulaqua from the age of 8, at the age of 18 she became a summer camp employee.  Julie then accepted a full-time call to camp ministry in the Florida Conference at Camp Kulaqua in 1992. Working at camp for over 18 years in she served in a variety of roles including Director of the Equine Program and Director of Registrations. During her time at camp, she also participated in assisting the VP of Conventions for AACP as well as serving on the board as the VP of Communications for 1 year. Julie then moved to Louisville, KY where she accepted a position as the Executive Assistant for the Rehab division of a large long-term care company. While in that role, Julie had the opportunity to go back to school, and became an Occupational Therapy Assistant. 
In 2019, the Potomac Conference extended a call to her to return to camp ministry and Julie is now serving as the Associate Director of Camp Ministries at Camp Blue Ridge. Julie and her husband Randy, enjoy the company of their 2 coonhounds, 2 horses and calico cat. Together they enjoy spending time with friends, traveling, good food, music and exploring the outdoors.
---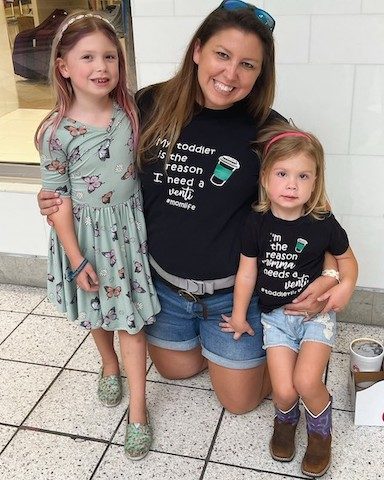 THERESA STRIDE - Theresa is the year-round Programming Director at Camp Kulaqua. She has worked in Camp Ministries for 17 years at Kulaqua, serving in numerous positions including Marketing & Advertising for the summer camp, managing the camp website, and publishing advertising information.
It was at an AACP convention that she heard God's voice reaffirm her path into camp ministry. It is both a love and an honor for her to work with the members of AACP and to serve camp families in any capacity. Theresa, too, has served on the board as the VP for Communications. Theresa's husband, Aaron, works as a nurse and they have two daughters, Lilah (3yrs) & Emmalyn (6yrs).