---
2020 AACP Convention Videos
---
ELECTION INFORMATION AND BIOGRAPHIES OF New officers
During the AACP Business Meeting on Thursday, December 3, members elected new officers who will oversee the ministry of AACP beginning January 1, 2021. Below are the results of this year's election.  In addition, Jeff Wines will transition from President to Past President, while Craig Heinrich will move from President-elect to President.
---
AACP PRESIDENT-ELECT - The President-Elect shall chair the Constitution & Bylaws Committee, and fulfill other duties as assigned. After serving two years in that capacity, this person will then serve two years as President, followed by two years as Past President and Parliamentarian. The President shall chair the meetings of the Board and the AACP business sessions, as well as serve as the leading officer of the Association. The President also serves as a member of the NAD Camp Committee.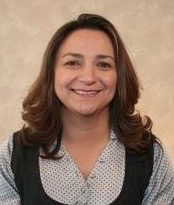 CARMEN IBAÑEZ
Carmen attended Pacific Union College and obtained a BA in Theology. Upon graduation, the Southeastern California Conference sent her to Andrews Seminary where she graduated with an MDiv. Carmen then worked 17 years as associate pastor at four different churches while focusing on ministry to children, youth, young adults, and women. In 2010, God called her to be the Year-Round Director of Operations at Pine Springs Ranch, and in 2013 was asked to take on the roles of Executive Director overseeing year-round operations and summer camp and also Associate Youth Director for the conference. She loves the ministry to campers and staff and has had the privilege to serve on the NAD Camp Committee as well as the honor of being the VP for Conventions in 2018-2019. Her constant drive is to follow as God leads.
---
VICE-PRESIDENT FOR CONVENTIONS ('ELECT' for first year) – The Vice President for Conventions shall serve for three years, of which the last year is to mentor the newly elected VP for Conventions. Responsibilities include chairing  the Convention Planning Committee, proposing a workable and balanced convention budget, and submitting a name for the Assistant VP for Conventions to the board for approval.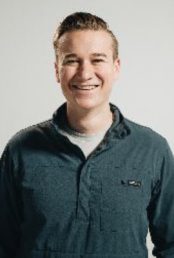 KIEFER DOOLEY
Kiefer Dooley is the Youth Director for the Rocky Mountain Conference of SDA. Born in Kansas, he's also lived in Connecticut and Arkansas where he's always been active in Summer Camp ministry – both as a camper at Camp Winnekeag and Lawroweld and a summer staff member at Camp Yorktown Bay. After studying Criminal Justice, Sociology and Business Economics at the University of Arkansas, Kiefer spent one year working for big business with JB Hunt Transportation company.  Quickly tiring of hedging margins on freight quotes from LA to Buffalo, he resigned from JB Hunt in search of the meaning in life. This is where camp ministry found him once again. Kiefer joined the RMC Youth team in the summer of 2016. He is passionate about mountain biking, snow skiing, growing a fun, spiritual and professional summer camp ministry, and building up youth and young adult ministry by empowering local church leaders to grow relationships with young people. He wears Birkenstocks with socks and disdains straws, so he blends well in Boulder on days off from Summer Camp. Kiefer is married to Jessyka (who is, in his opinion, one of the finest Summer Camp and Children's Ministries directors alive) and together they have a beautiful Bernedoodle named Padmé.
---
VICE-PRESIDENT FOR COMMUNICATIONS – The Vice President for Communications shall serve for two years and shall oversee the association's communications from and on behalf of AACP, as well as chairing the Communications Committee.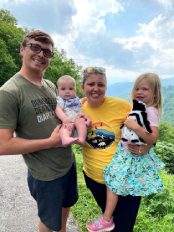 THERESA STRIDE
Theresa is the year-round Programming Director at Camp Kulaqua. She has worked in Camp Ministries for 14 years at Kulaqua, serving in numerous positions including Marketing & Advertising for the summer camp, managing the camp website, and publishing advertising information. It was at an AACP convention that she heard God's voice reaffirm her path into camp ministry. It is both a love and an honor for her to work with the members of AACP and to serve camp families in any capacity. Theresa, too, has served on the board as the VP for Communications . Theresa's husband, Aaron, works as a nurse and they have two daughters, Lilah (11mo) & Emmalyn (4yrs).
---
UNION REPRESENTATIVES FROM ODD-YEAR VOTING UNIONS
Columbia Union
Valley Vista
Jason Johnson
Lake Union
Camp Akita
Stacey DePluzer
Pacific Union
Camp Yavapines